Upcoming Events
We exhibit at many shows during the year, including: National Western Stock Show (Denver), Nebraska Cattlemen's Classic (Kearney), and the Nebraska State Fair (Grand Island). Give Tom a call to get directions to the SCR stalls!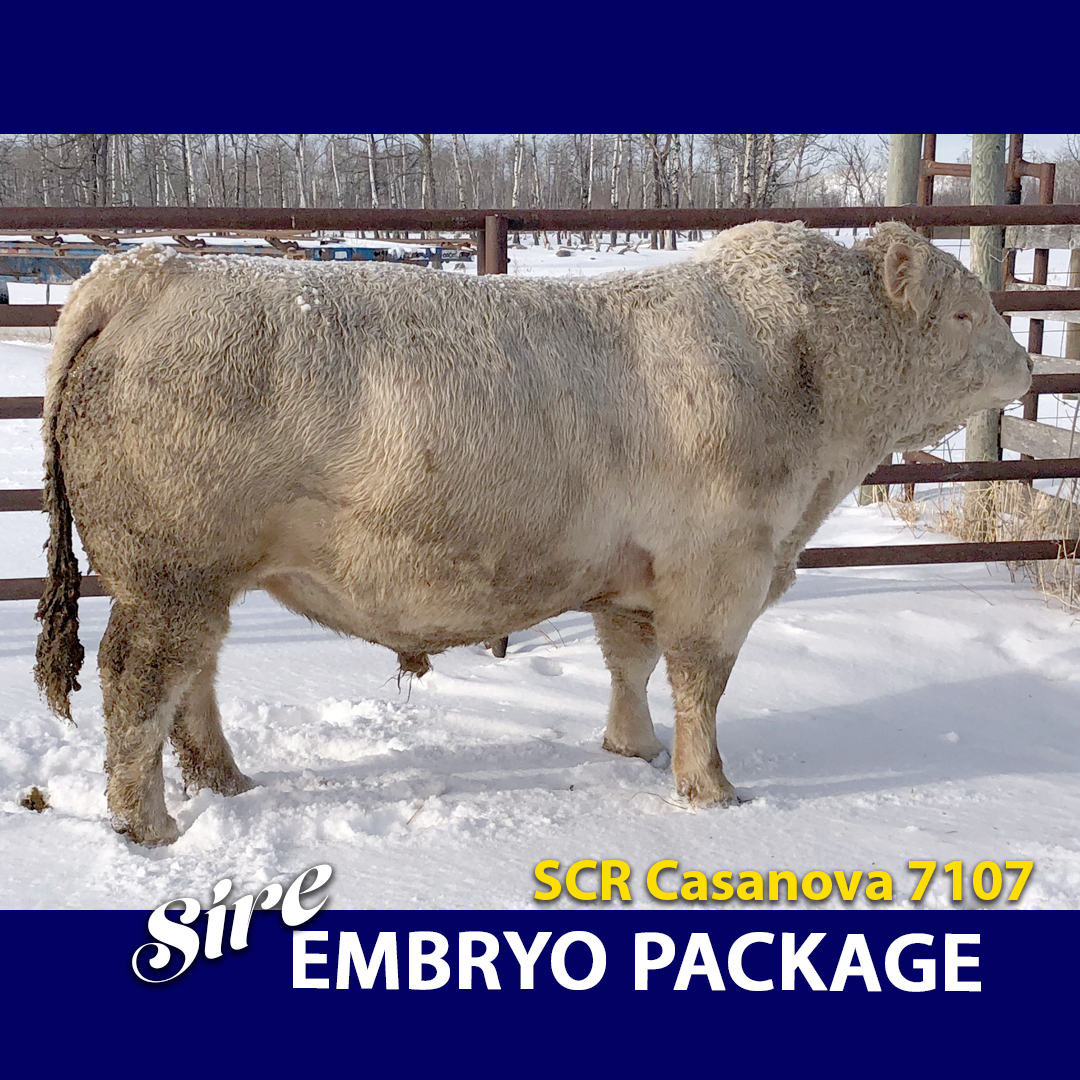 Get your embryo shopping done early this year! Check out our embryo shop for your next high-dollar bull or heifer calf.
Top Quality Bulls and Females
From the pasture to the feedlot to the show ring, we take pride in producing cattle that make you more money.
A Family Affair
Our whole family helps with our operation. Read our story to learn more.
Raising Trait Leaders - Not Just Using Them!
Performance Data
Over 30 years of performance testing
Carcass Results
Over 20 years of ultrasound evaluation to increase ribeye and marbling
Selection for the Right Traits
30 years of linear measurement selection for feed efficiency and reproduction
Real World Results
Thousands of satisfied customers!
High Bluff Casanova 13C – Sons of our exciting new herd sire sell in our sale in April this year!
Click here
for more information about our exciting herd sire!
SCR Tuffy 0119 – named a Multi-Trait Leader in the 2016 AICA Spring Sire Summary. 
Click here
for more information about our exciting herd sire!
41st Annual Bull Sale
Thursday, April 13, 2023
Selling 100 Charolais yearling bulls
Catalog and videos will be available in March 2023
At the ranch west of Fullerton, Nebraska
Get in Touch
Let us know if we should add you to the bull sale or female sale catalog mailing list!