Sonderup Charolais Ranch Inc Dispersal Sale
Thursday, November 10th, 2022
At the Bull Lodge, 4.5 miles west of Fullerton, Nebraska (Highway 22, then go south a quarter mile)
Selling 150 head, including all our bred cows, bred first calf heifers, bred replacement heifers, and open heifer calves. Also selling all of Funk Charolais bred heifers and open heifers.
Bid Online with DVAuction
This year, the sale will be also broadcast online with videos of sale lots through DVAuction. Don't forget to register as a buyer before sale day at www.dvauction.com
Sale Location Map
Bull Lodge, west of Fullerton, NE
Directions: Take Highway 22 west out of Fullerton 4.5 miles, turn south at the Bull Lodge sign (218th Ave) and go 1/4 mile to the sale facility.
Use this name and address in your GPS: 54462 N 218 Ave, Fullerton, Nebraska, 68638 USA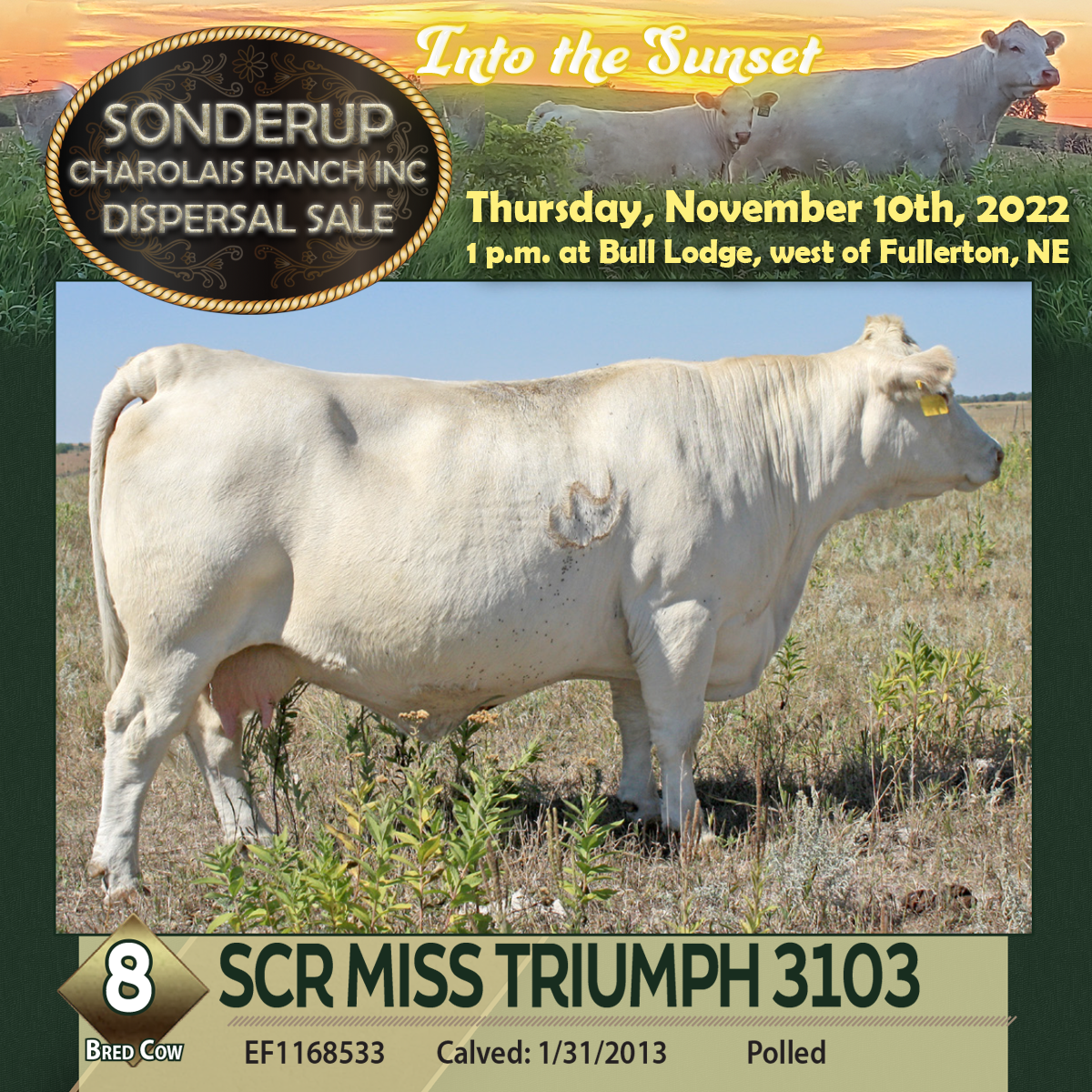 For More Information:
Sale Day Phones
(308) 550-0254 Tom cell, (308) 550-0524, or (308) 750-3398